Bluewater has been awarded contracts for the Pierce depressurisation project in the UK central North Sea by Shell
Bluewater is pleased to announce the award of an EPC contract for modification works and an extension of the operations contract well in to the next decade for its existing floating production, storage and offloading (FPSO) vessel 'Haewene Brim'.
The 'Haewene Brim' FPSO is operated by Bluewater for Shell on the Pierce Field in the U.K. Continental Shelf sector of the North Sea.
Shell (92.52%) and its joint venture partner Ithaca Energy (7.48%) have taken a final investment decision ("FID") on the 3rd of October 2019, enabling the export of both gas and oil from the Pierce field. The Oil and Gas Authority (OGA) has also already rendered its approval. Pierce is currently an oil producing system, with all produced gas compressed and dried for reinjection. As a result of the FID, the 'Haewene Brim' FPSO shall be modified to enable the export of this gas. The engineering for the FPSO modification works is well underway. The majority of the works on the vessel will be executed summer 2021 and gas export is anticipated commence in Q4 2021.
The Pierce field is expected to produce 30,000 barrels of oil equivalent at peak after the completion of the modification works.
Hugo Heerema, President and Owner of Bluewater said: "this important investment decision provides Bluewater with an EPC contract for the modification work and a further guaranteed extension of the operations for the coming years well in to the next decade. We are delighted that we can continue to provide our services to Shell and produce the oil and additional gas reserves from the Pierce field. This development fits Bluewater's strategic goal to maintain its position as a major FPSO operator in the North Sea."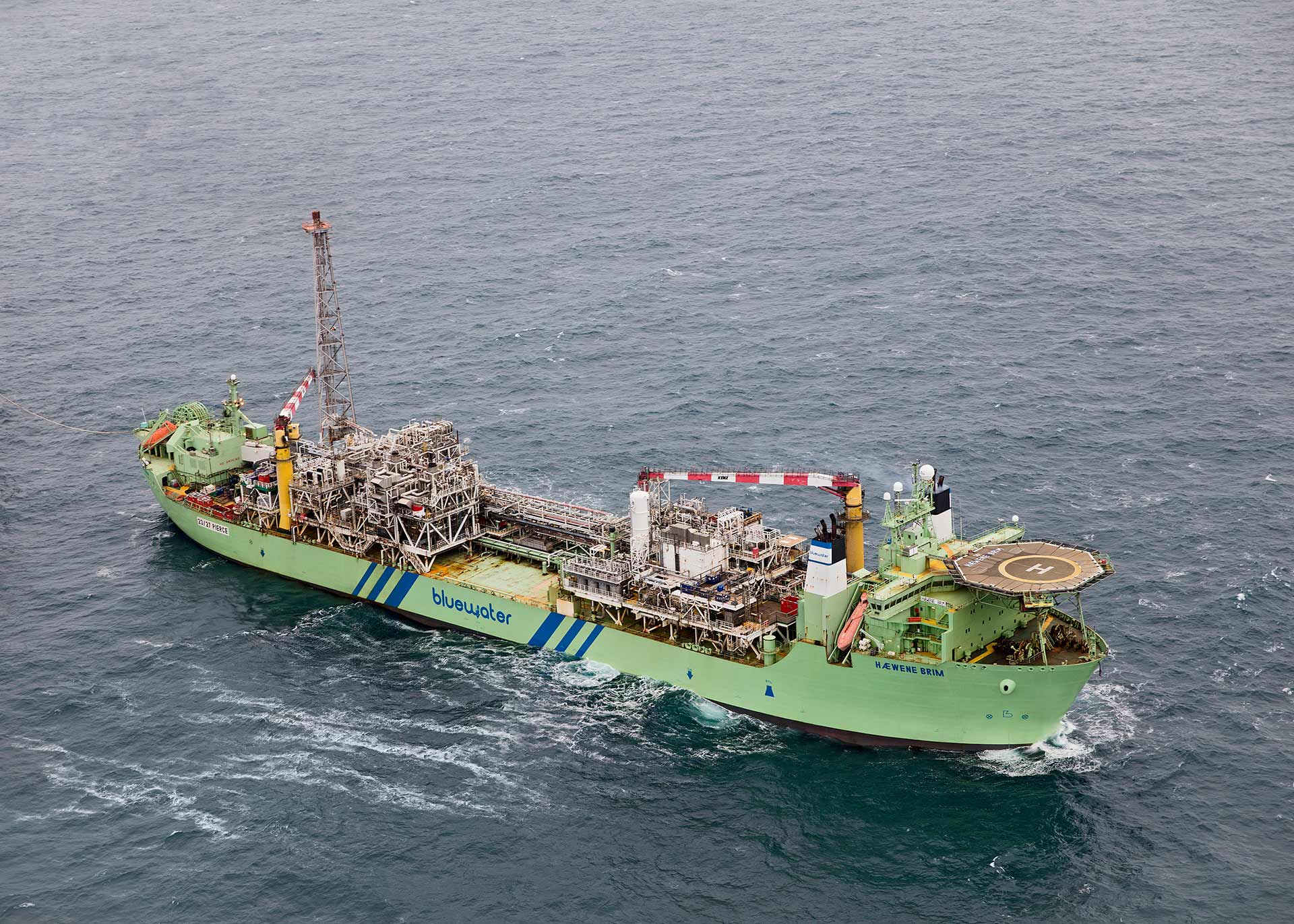 The FPSO Haewene Brim is operated by Pierce Production Company Limited (a Bluewater Company) and is producing oil from the Pierce Field for its client Enterprise Oil Limited, in its capacity as the Pierce Operator for and on behalf of the Pierce Owners. Enterprise Oil Limited is a subsidiary of Shell U.K. Limited.
The Pierce Field lies approximately 165 miles (265km) east of Aberdeen in Blocks 23/22a and 23/27 of the UK Continental Shelf sector of the North Sea.