Multiproduct swivel stacks
Multiproduct swivels are a key component for our single point mooring systems to transfer liquids, gasses, chemicals, utilities, electrical power and signals between the seabed and the free weathervaning floating units like FPSO and FLNG units. Bluewater has designed and successfully delivered swivel stacks, with a large number of field proven modules and stack heights reaching close to 25 meters transferring heavy oil and slurry to volatile gasses.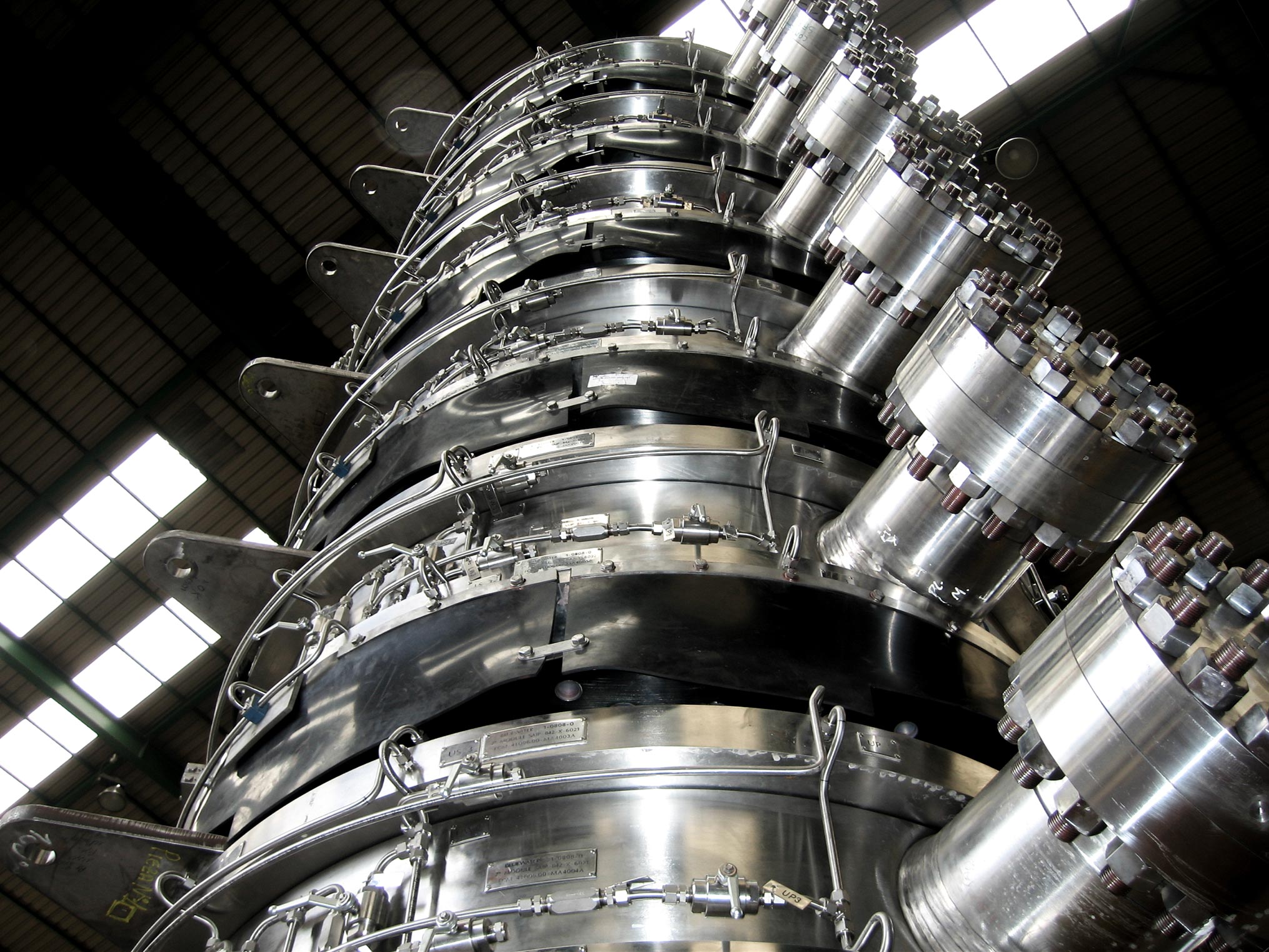 Standardized and customized toroidal swivel modules are stacked and bolted to build relatively compact and field specific swivel stacks. Modules and exchangeable and interchangeable offshore. Dynamic seals and bearing inside each module can be replaced offshore without the need for destacking.
Standardized modules range from single 4" (ID) to double 14" designed and qualified up to 700 barg and 140 °C. A robust passive and redundant sealing system is included while active seals can be included on request. Materials available range from high grade and clad carbon steels to (super) duplex. Standardized, multi-bore modules enable the transfer of utilities like air, chemicals and hydraulics at pressures up to 700 barg. Higher pressures at large diameter are being qualified.
The Bluewater test facility enables continuous research and development of our swivel technology. We extensively test large diameter swivels at high pressure and high temperature (HPHT) as well as multipath LNG swivels being tested at cryogenic temperatures. The multipath LNG swivels form part of our Jettyless LNG Terminals
Bluewater swivel stacks are equipped with a lubrication system for the roller bearings, passive swivel driving mechanisms and monitoring systems. High Voltage slipring units form integral part of the stack noting 36kV / 80MVA units are available. Transfer of electrical power at 66-150kV is being developed.