Student & Graduates
Bluewater welcomes talented students of universities and vocational schools and offers internships and graduation projects.
The Young Bluewater generation visiting the dry dock.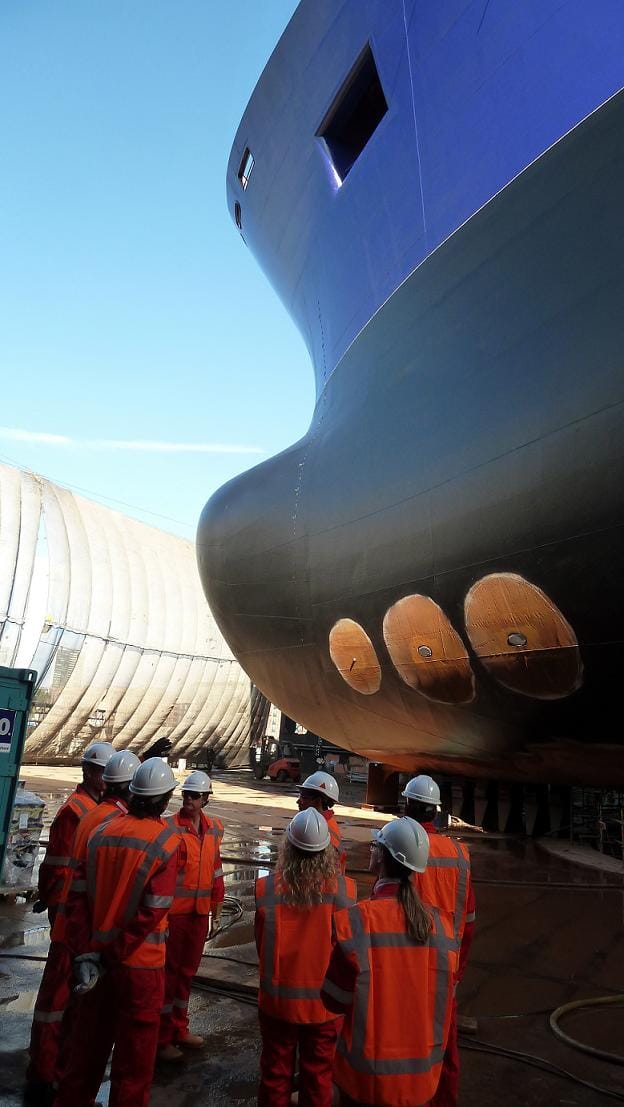 At Bluewater you will have access to an international work environment in which you can learn and develop yourself. From a technical perspective you will be taught how to apply the latest techniques and you will get a change to work independently as well as in a team.You will contribute to the further development of this worldwide organisation!
If you are a student who is looking for a challenging work experience or graduate assignment, please go to 'Vacancies' and apply to a suitable traineeship-vacancy.