Maintenance & Technical Integrity
Through adequate and effective maintenance management we safeguard the technical integrity of the Floating Production Storage and Offloading (FPSO) installation, ensure that the oil and gas production uptime, the safety of the FPSO and protection of the environment are given the highest priority, and see to it that all staff members are able to work in safe conditions.
Two mechanical technicians at work on FPSO Glas Dowr.
Erecting scaffolding in preparation for maintenance work on vent tower.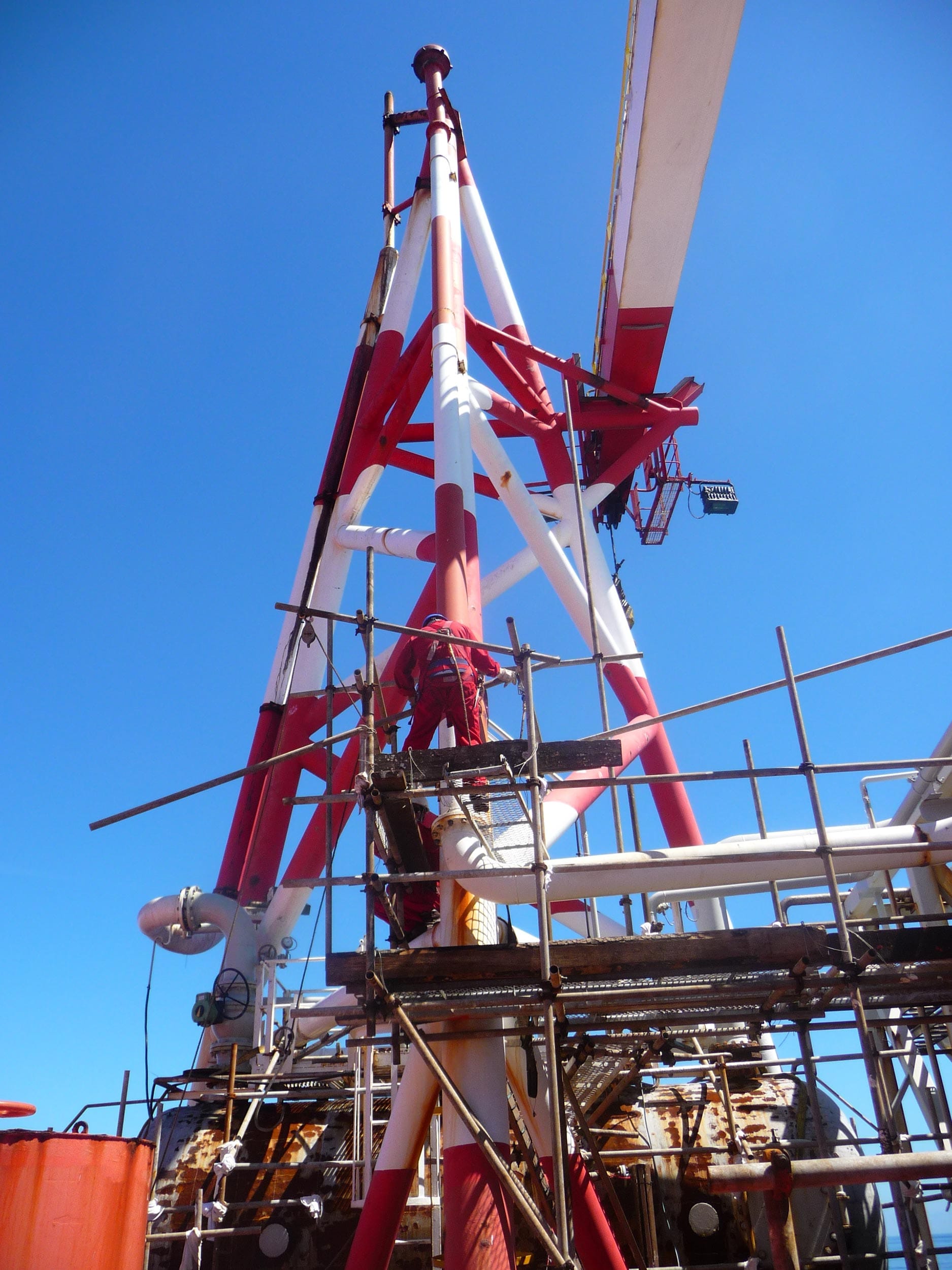 A Computerised Maintenance Management System (CMMS) is in place to control and improve the maintenance process and to facilitate compliance reporting. Maintenance is a total life-cycle process, managed and administered through the CMMS and coordinated through the onshore maintenance support staff.
Bluewater's maintenance strategy is based on an optimisation approach related to risk, uptime and life-cycle cost. While an FPSO is in operation, amendments in CMMS:
improve operability and maintainability;
reduce the costs of operation and maintenance;
improve technical integrity;
improve availability/uptime or reliability.
The Offshore Maintenance Superintendent is responsible for ensuring that the preventive maintenance routines are carried out as per CMMS. On-board technicians of various disciplines (mechanical, instrumentation and electrical) are in charge of maintenance work on the technical equipment and systems of the FPSO. Corrective and breakdown maintenance is also part of the scope of the core crew. Other maintenance is executed by specialists, original equipment manufacturers or contract labour.