E-Power buoy terminal
The first BlueTEC Modular has been installed and connected to the grid in the summer of 2015 and produces tidal electricity at Texel. The platform is therefore a commercial reality and can be visited by potential customers. At the end of 2015, the turbine under the platform was changed from a T1 to a larger T2 turbine.
BlueTEC Texel in operation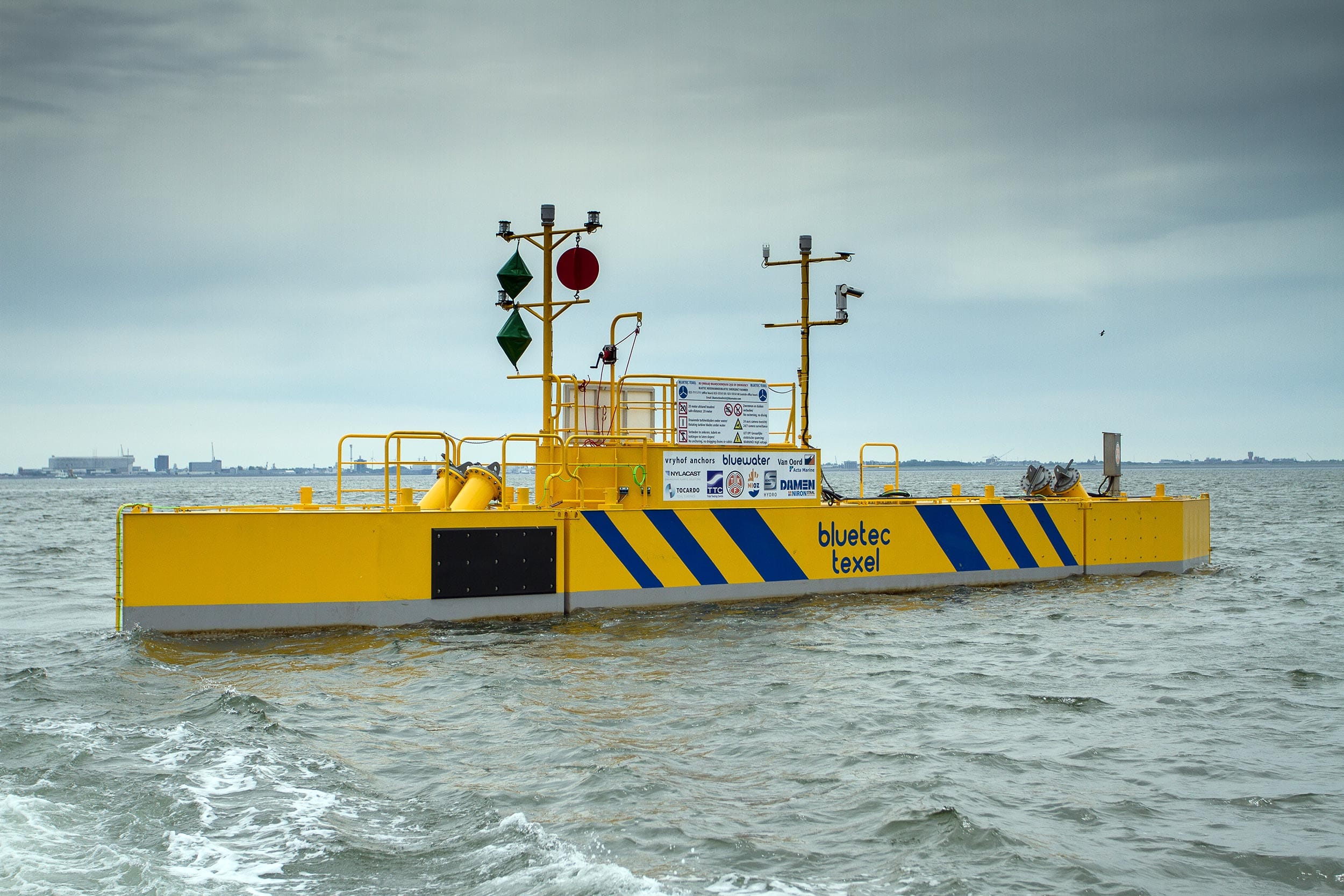 The BlueTEC Modular platform installed near Texel is a smaller version of the BlueTEC system. It is a simple, robust, & easily transportable floating platform designed for producing electricity from tidal currents and is ideally suited for remote areas. Download the brochure or see our Texel project webpage.
Floating solution
This floating tidal energy solution offers significant advantages by accommodating most of the critical equipment above the waterline (where it is dry and protected), allowing for easy access for inspection and repair; resulting in low operation and maintenance costs. The device can be deployed as a single unit or in a small array of multiple units. When deployed in an array, the cost of energy can become even lower (e.g. due to the sharing of mooring points). It consists of container-size modules allowing for low cost transportation with regular sea freight containers. The modules can be assembled and the platform installed locally without sophisticated equipment.
Bluewater offers the platform, turbine, power cable and mooring system as a complete package. The BlueTEC system is turbine neutral.
BlueTEC Texel in operation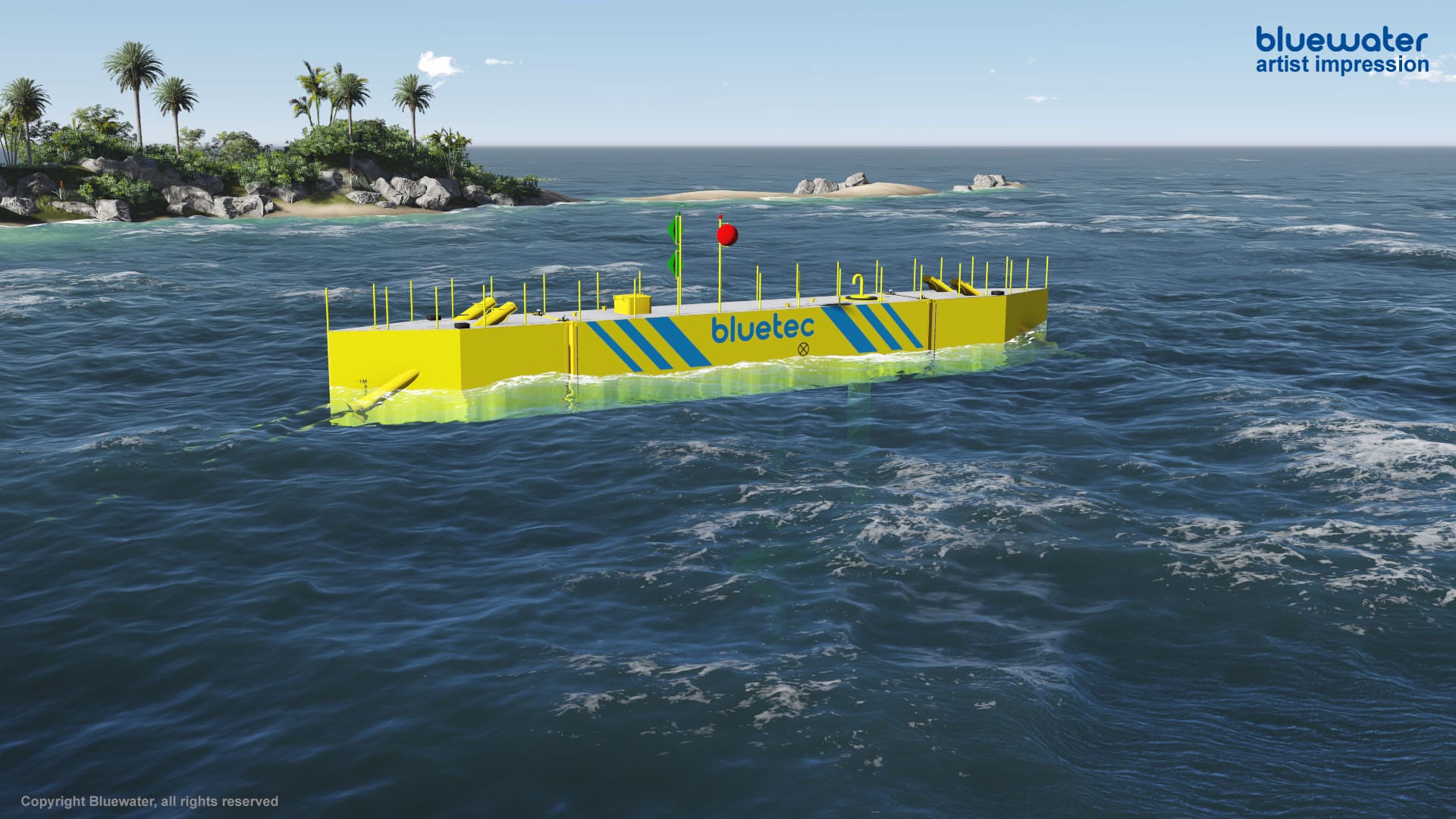 Off-grid application
A BlueTEC Modular can cause change in off-grid communities by providing reliable electricity. Unique for a renewable energy source, electricity generated by the BlueTEC from tidal currents is predictable, resulting in a robust power source. With low costs, high reliability and high predictability, and thus a wider availability of energy, a BlueTEC Modular deployment can result in:
Low cost of energy
Less fuel imports
Increased local economic development due to dependable source of electricity