BlueTEC Texel Prototype
Bluewater has partnered with a group of leading offshore companies to realize a unique floating tidal energy platform. The platform was installed and commissioned in the summer of 2015. In early 2016, the platform was commissioned with a larger T2 tidal turbine. The platform generated clean electricity from the tides in the Wadden Sea of The Netherlands.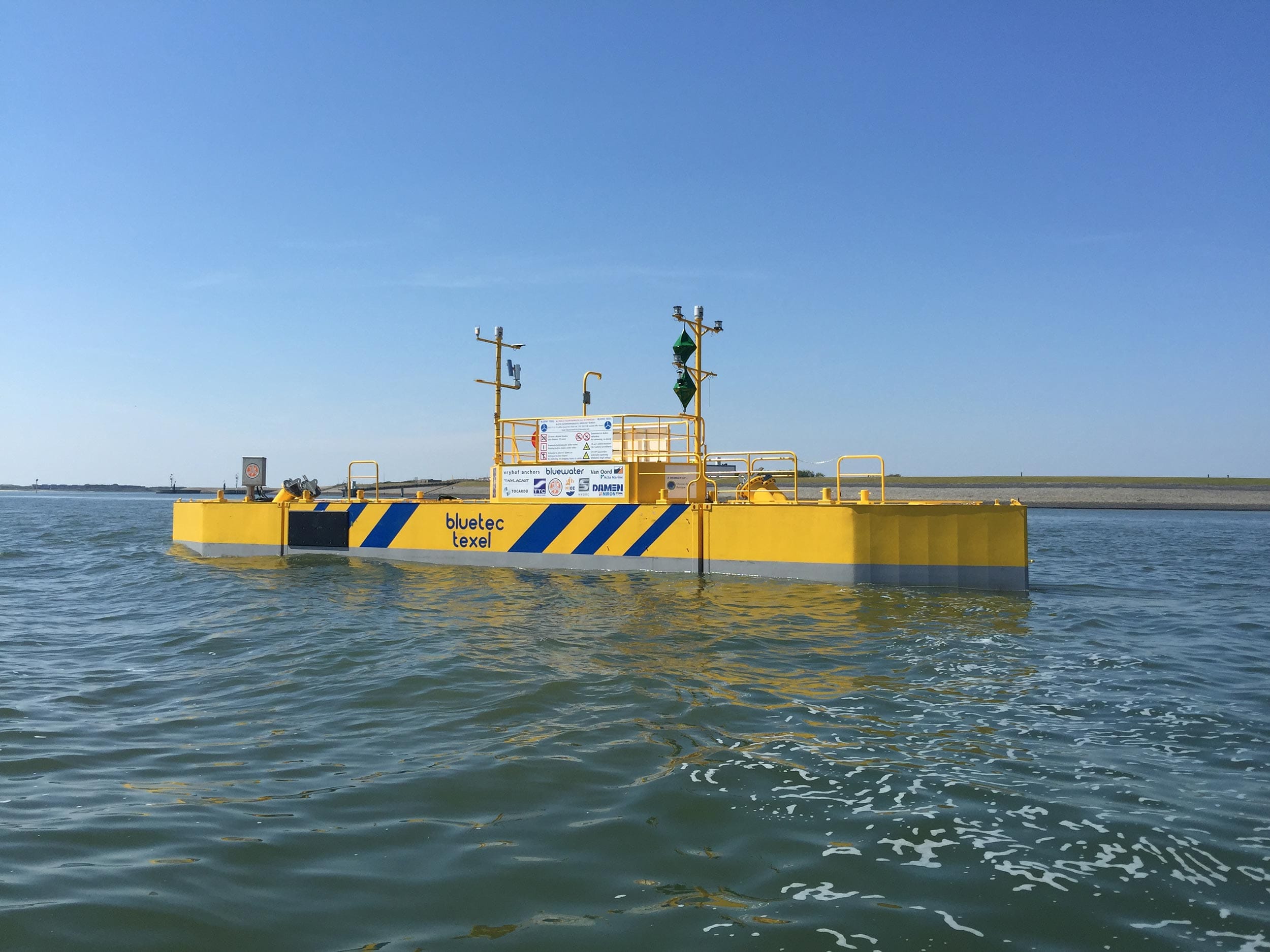 This first BlueTEC serves as a demonstration platform targeted at remote locations worldwide. It is a first start of further development of higher capacity tidal energy platforms, to be deployed in large farms.
The platform was installed off the island of Texel and was connected to the Dutch electricity grid. It is meant to produce electricity from tidal currents and to test multiple turbine types and configurations.
The unique cooperation between Bluewater, Damen Shipyards, Van Oord/Acta Marine, Tocardo, Schottel Hydro, Twentsche Kabelfabriek (TKF), Vryhof Anchors, Royal Netherlands Institute for Sea Research (NIOZ), Nylacast, the Tidal Testing Centre, and the Port of Den Helder bundles extensive experience in the maritime and offshore industry in the field of design and operation of mooring platforms, shipbuilding, offshore dredging and installation, tidal turbines, power cables, anchors, research at sea and synthetic materials.
BlueTEC Texel: from drawing to grid connected tidal energy in just 6 months
This platform can be shipped and installed anywhere in the world to provide clean electricity, ideally suited to remote areas and small islands, replacing expensive and polluting diesel generators.
The BlueTEC platform is developed for cost effective installation, operations and maintenance of tidal turbines. It accommodates all vulnerable electronic equipment inside the unit, where it is dry and protected, yet allowing for easy access for inspection, maintenance and repair. The platform can be disconnected from the moored location and taken to a local port for heavy repair when needed.
The platform is targeted at remote locations worldwide, it can be shipped as containers anywhere in the world and can be assembled locally and installed without sophisticated equipment. The system can provide clean electricity in remote areas and small islands with tidal currents, replacing expensive and polluting diesel generators. An important advantage of tidal energy is its predictability and consistency, bringing stability to local electricity grids.
BlueTEC Texel holding a T2 turbine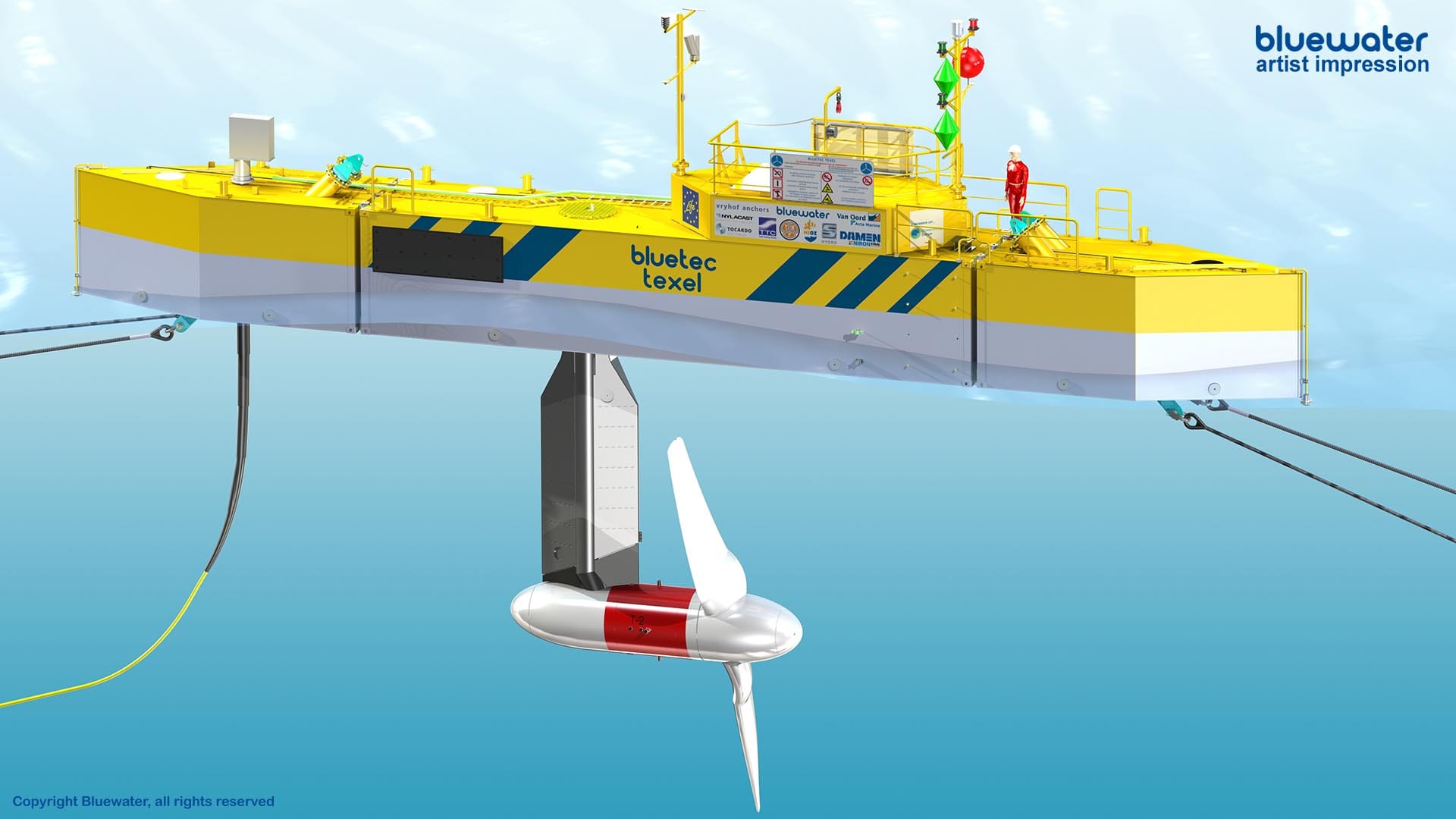 Unique advantages of the BlueTEC System
Designed for remote locations worldwide
Simple, robust and cost-effective
Local assembly, installation and maintenance without sophisticated equipment
Can power local villages, which can develop local economies